Looking to polish your Adobe tools skills? AIGA Idaho is proud to present an Adobe workshop: Hot Tips for Illustrator, InDesign and Photoshop with Brian Wood, Adobe certified instructor. AIGA has a longstanding relationship with Adobe, which allows us to offer workshops such as this as a benefit to our members and the design community at large. Don't pass up this opportunity. Register to win prizes as well as a one year subscription to Adobe Creative Cloud, curtosy of Adobe!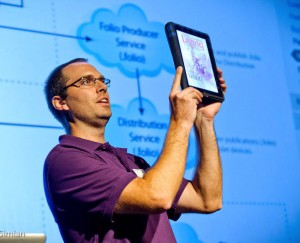 Brian Wood has extensive background and experience in the industry. He is a certified instructor in Acrobat X Pro, Illustrator CS5, Dreamweaver CS5, the author of 8 books including Illustrator CS6 Classroom in a Book, Adobe Muse CIClassroom in a BookB (published by Peachpit Press), and the author of numerous training DVDs including Muse, Dreamweaver, InDesign, Illustrator  and Acrobat 8, Acrobat 9, Acrobat forms, and more.
He has also worked with some of the biggest brands in the world including:
Starbucks
Nordstrom
REI
Boeing
Costco
Nintendo
And many others
Wood regularly speaks at national conferences and is passionate about teaching. With exciting experience and an industry-renowned reputation, this Adobe-magician can teach ticks and tricks to improve your workflow and have some fun!
To learn more about Wood before the event, visit his website at http://www.brianwoodtraining.com. He also has a YouTube channel at: http://www.youtube.com/user/askbrianwood , and a video learning site at: http://www.askbrianwood.com/
Event Information
ADOBE WORKSHOP with BRIAN WOOD
Hot Tips for Working faster with Photoshop, Illustrator and InDesign
Date: Thursday, February 26th,
Boise State Venture College
Registration Required
5:30 – 7:30 p.m.
$10 members
$20 non-members
Dinner included