Ron Baker
Interim President & Finance Director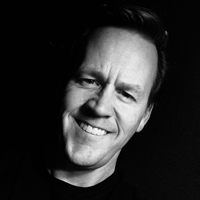 Ron is the founder and President of Rizen Creative. Founded in 2002, Rizen Creative started out with the intent to be a creative firm, the kind that puts people first – and the work a very close second. After years spent in the ski industry, retail, art school and the eventual agency world, the philosophies and structure of Rizen Creative are heavily influenced by his past experiences – both positive and negative – from a variety of creative roles at traditional and interactive agencies.
When he isn't working on his creative passion as a professional, you can find him on his paddle board on water just about year round. He is also a proud father to three boys.
---
Jodie Thiel-Sebolt
Women Lead Initiative Director
Bio coming soon.
---
Mike Bartlett
Education Coordinator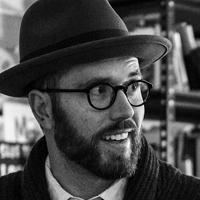 Mike grew up in Spokane, WA, and moved to Nampa, ID to pursue a Graphic Design degree at Northwest Nazarene University. Part of his undergrad experience was spent in Florence, IT studying fashion design, which after graduating led him to a job for Carhartt in Detroit, MI. As part of the Product Design team, Mike helped create everything from patterns, buttons, labels, all the way to starting and implementing the visual guide to men's, women's and kids graphic T-Shirt line for five years.
Currently, Mike teaches full time at NNU, is working on his MFA in Web Design online from the Academy of Art University, does some freelance design projects on the side, and serves on the AIGA board as the Education Coordinator. In his free time, he spends time with his wife, daughter, and golden-doodle.
---
Clara Gray
Communications Director
My name is Clara Gray, and I am a senior at Boise State University pursuing a BFA in Graphic Design. I joined Boise State's chapter my freshman year, and now I am the student President for my last year! Some other things about me: I'm a Nevadan, an ex-swimmer, and a chocolate-enthusiast. Some things I enjoy but never have time for include: drawing, photography, hiking, writing, running, traveling, screenprinting, and cooking. Some future goals I have are: road-tripping across the US, getting a sweet design job in Seattle, and drinking/eating my way through Europe.
---
Jordan Livingston
Membership Director
Bio coming soon.
---
Interested in Joining the Board?
We are always looking for talented and passionate folks in the community who want to get involved. If you have a vision for Idaho's design community, get on board and let's make it happen. Contact John Francis at president@aigaidaho.org to learn more.