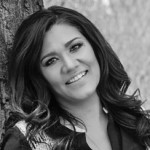 Virginia Treat
President
Virginia Treat has always had a passion for all things artistic and creative. She is a multi-disiplined artist, with a background in photography, drawing, painting, acting, writing and modeling. 
Virginia is the Marketing & Outreach Director for the Velma V. Morrison Center for the Performing Arts, 

where she oversees all of the marketing, public relations, design, website (design and upkeep) and sponsorships for the Center. She also oversees the outreach and education initiatives including the Velma V. Morrison Family Theatre Series and Summer Performance Camps. In addition, she runs Treats Photography, a part time photography business specializing in nature, concept, and portraits. She attends Boise State University part-time working towards her Marketing degree. 
In her free time she enjoys time with her husband, four children and many pets. 
---

Robert Barney
Vice President & Membership
Bio coming soon.
---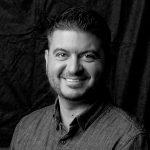 Jeremy Ryan
Event Coordinator
Jeremy Ryan grew up in southern California then moved to Idaho and has made it his home ever since. He graduated from Boise State University with a B.F.A. in Graphic Design. Since then he has had a career in the agency world as well as working as an in-house designer. Jeremy has worked in a wide range of industries from tech, health care, pet, outdoor and recreation. He is currently working at Scentsy as a senior graphic designer and manager of the design department where he creates print design, logo design, web design, illustrations, directing photo shoots and story boarding. Jeremy has also taught at Boise State University as an adjunct professor in graphic design.
---

Ron Baker
Finance Director
Bio coming soon.
---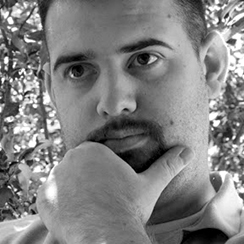 David James Blake
Promotions Associate
A true Idaho native David was born in the Treasure Valley then raised in Emmett and Eagle Idaho. After graduating from Eagle High School in 2004 David joined the United States Marines serving as a military photographer where his work was used for historical documentation until 2008. He then went on to service with the Army National Guard as a Visual Information Specialist until 2010. While in the Military he submitted over 5,000 images for the National Archives. After his military service, he worked for KBOI-TV a local CBS affiliate News station as a Video Editor/ Photojournalist for 5 years, where he was awarded with an Emmy Award for Consumer Awareness segments along with Alana Brophy as the Talent.
David graduated from the graphic design program at Stevens Henagar College in 2011. He is now enrolled at Independence University Online pursuing a Bachelor of Science Graphic Arts with an Information Design Emphasis. David is has hopes to become a project manager, lead designer at a local sign shop or start his own design firm.
He currently resides in Eagle with his wife Sara and their two beloved pets, Milo and Oliver. David enjoys his free time camping, hunting and photography. He is a board member of the Eagle Camera Club, along with being a board member for AIGA Idaho.
---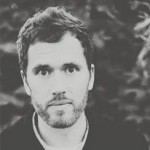 Mike Bartlett
Education Coordinator
Mike grew up in Spokane, WA, and moved to Nampa, ID to pursue a Graphic Design degree at Northwest Nazarene University. Part of his undergrad experience was spent in Florence, IT studying fashion design, which after graduating led him to a job for Carhartt in Detroit, MI. As part of the Product Design team, Mike helped create everything from patterns, buttons, labels, all the way to starting and implementing the visual guide to men's, women's and kids graphic T-Shirt line for five years.
Currently, Mike teaches full time at NNU, is working on his MFA in Web Design online from the Academy of Art University, does some freelance design projects on the side, and serves on the AIGA board as the Education Coordinator. In his free time, he spends time with his wife, daughter, and golden-doodle. 
---

Clinton Stonich
Promotions Director
Bio coming soon.
---

Phillip Agrusa
Award Show Coordinator
Bio coming soon.
---

Sean Hinman
Outreach Coordinator
Bio coming soon.
---
Interested in Joining the Board?
We are always looking for talented and passionate folks in the community who want to get involved. If you have a vision for Idaho's design community, get on board and let's make it happen. Contact John Francis at president@aigaidaho.org to learn more.